How can anthropology help my business grow?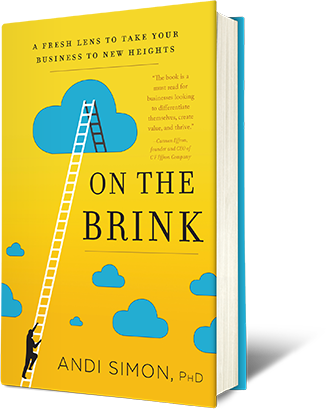 Customers, employees, and partners cannot objectively tell you why they behave in certain ways, or even how you can solve their problems. But when you view your business with the eyes of an outsider, you can discover what their behaviors mean and find solutions otherwise overlooked.
Corporate anthropology is the practice of observing both the customer and the processes of a business critically in order to recognize unmet needs, tap into new markets, and achieve "aha!" moments that can lead to meaningful innovation and growth. In On The Brink, Andi Simon shares seven amazing stories of companies who have achieved meaningful breakthroughs and growth, and actionable techniques to apply corporate anthropology to your business.
Time to Smash those Myths Holding you Back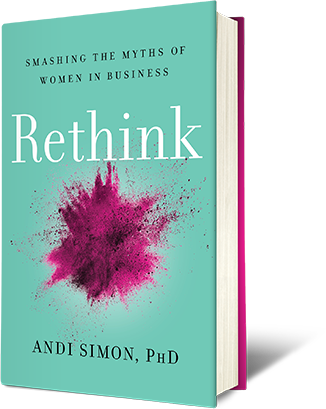 More and more, women today are challenging long-held beliefs about what they can and can't do. They're speaking up, stepping out, breaking through, and redefining what society has always told them was true about their capabilities.
In Rethink: Smashing the Myths of Women in Business, Andi Simon tells the stories of 11 women from different industries who opened up the possibilities for their professional careers and personal lives by being authentic, taking risks, and pushing past the obstacles others placed before them. These are stories that tell of innovation, show how women rise, and ignite change. They are not just pushing past the glass ceiling. They are transforming our society.