Andrea J. Simon, PhD ("Andi"), is an international leader in the growing field of corporate anthropology, an award-winning author, and founder and CEO of Simon Associates Management Consultants (SAMC). Dr. Simon specializes in helping organizations, and the people in them, adapt to fast-changing times. Her proprietary Rethink Your Journey program is designed to help women assess and change their lives to better fulfill their purpose and their dreams.
Before opening her consulting business in 2002, Dr. Simon held executive management positions in financial services and healthcare organizations, each of which was going through rapid change. She was a consultant at Citibank during the period of deregulation, as well as executive vice president of First National Bank of Highland and senior vice president of Poughkeepsie Savings Bank, all of which had to adapt to a new business landscape.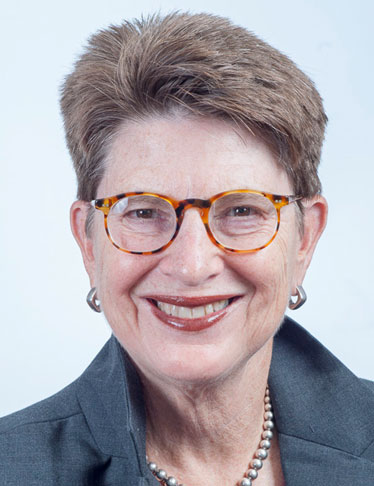 Dr. Simon also was a tenured professor of anthropology and American studies at Ramapo College of New Jersey. In 2006, she was a visiting professor teaching entrepreneurship at Washington University in St. Louis. And in 2018, she and her husband and partner, Andrew Simon, launched the Simon Initiative in Entrepreneurship at the Skandalaris Center at Washington University in St. Louis.
Her book On the Brink: A Fresh Lens to Take Your Business to New Heights won an Axiom Bronze Best Book award in 2017. On the Brink delves into the application of corporate anthropology to business problems. Also a contributor to Huffington Post, Fierce Health, and Forbes, Dr. Simon has been on Good Morning America and ABC New York. She has been interviewed in the Washington Post and published in Business Week, American Banker, Daily News, INC Magazine, the Los Angeles Times, John Wiley Global Business, and Organizational Excellence, among others.
Andi and her husband have two wonderful daughters, three amazing grandchildren, and two marvelous sons-in-law. Together they enjoy the gifts and challenges of their extraordinary lives.